Have you wondered what others are doing to implement soil health practices?  Have you wanted to bounce ideas around, trouble shoot issues, and have an opportunity to ask questions of others using soil health practices?  Our farmer mentors are here to help with questions, a sounding board, and to provide first hand information about the logistics of cover crops, reduced tillage, small grains, perennials, livestock, specialty crops, and organic systems. 
Our farmer mentors are producers that have implemented soil health practices on their operations and are willing to discuss their experiences with other farmers. Information provided by farmers to farmers is especially vital-talking with others that have planned, implemented, and witnessed the results. Get experienced trouble shooting, learning about logistics, and first-hand knowledge of those practices. Check them out, send them an email, and get the conversation started! We'll be hosting Meet a Mentor meetings this winter to give you an opportunity to learn more about the program and meet some mentors!
Find them at https://mnsoilhealth.org/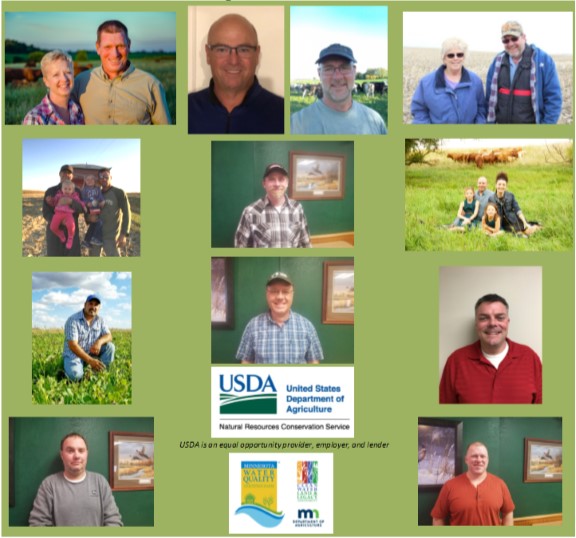 Our mentors have been working with Minnesota farmers to   provide them with information, support, and sources to answer  questions, point them in the right direction, and build the community.  Get your questions answers and find out what has been successful and not, the best way to learn!